---
LINEA TERRA ACQUA
---

A PROJECT BY
Accademia di Belle Arti di Verona
CURATED BY
Daniele Salvalai, Marta Ferretti
IN PARTNERSHIP WITH
Associazione Francesco Fontana, Giardinieri Sociali, Interzona, Spazio Aperto Società Cooperativa Sociale Onlus
WITH THE SUPPORT OF
Serit, Servizi per l'Igiene del Territorio
UNDER THE PATRONAGE OF
Comune di Verona, Provincia di Verona, Comune di Lazise

ARTISTS
Wesley Alves da Silva, Ortensia Benussi, Sofia Borelli, Lorenzo Castiglioni, Michele Ferri, Angelica Fornalè, Anna Gargano, Francesco Marchioro, Sara Minighin, Giacomo Segantin, Nicola Scarian, Matteo Vesentini


19 June - 30 September 2017
FREE ADMISSION

Strada del Roccolino, Località Fossalta
Lazise, Verona


---

The pilot edition in Lazise of Linea Terra Acqua, the Nature Art Park that since 2018 is located at Villa Buri in the South Adige Park in Verona.
An open-air workshop where nature and contemporary art meet and merge thanks to a creative process in which artists are asked to devise a series of works in dialogue with the place and the nature that inhabits it.

The project consists of two parts each year: a series of conferences with professionals from the environmental and artistic sectors explore the themes of the current edition and promote the preservation of plants and the synergistic integration between nature and artworks.
Next, a competition selects the proposals that are then implemented and remain usable in the park throughout the summer.

Thanks to the slow action of walking in order to discover the works in the park, Linea Terra Acqua enhances the wealth of the territory and promotes a conscious, responsible and shared use of its environmental and cultural heritage.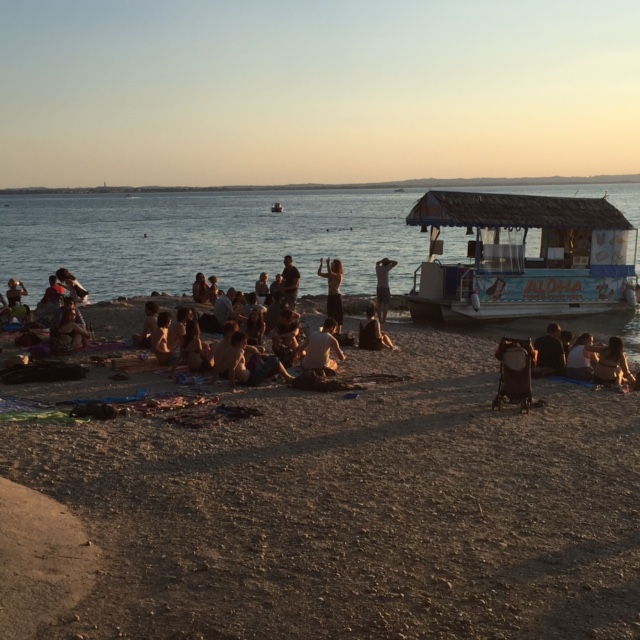 PHOTOS: Giulio Callegaro, Daniele Salvalai, Nicola Scarian