---
DAMN 2019

---

A PROJECT BY
Accademia di Belle Arti di Verona
IN PARTNERSHIP WITH
Scuola del Marmo Istituto Salesiano San Zen Settore Marmo di Sant'Ambrogio di Valpolicella
CURATED BY
Francesca Piccolino Boniforti con
Katia Gasparini, Sotirios Papadopoulos
COORDINATED BY
Marta Ferretti, Francesca Piccolino Boniforti
UNDER THE PATRONAGE OF
Comune di Verona, Provincia d Verona, Veronafiere - Marmomac
WITH THE SUPPORT OF
Donatoni Macchine srl
Oscar Sandri Scultore
TECHNICAL SPONSORS
DOMOS, FACCIOTTI S.n.c. di Facciotti Luca e Mauro, Verona Stone District, ASMAVE - Consorzio Marmisti Veronesi, Consorzio Marmisti della Valpantena

March - September 2019

---

DAMN is an international research project that aims to investigate a sustainable relationship with the natural resources of stone through the lens of design, sculpture, science and technology.

Each year the project focuses on a different theme through lectures, new productions and an intensive workshop, inviting students, scholars and companies to envision alternative scenarios, question desires and address challenges for the future of marble resources.

At a time of growing ecological, economic and political crisis on a global scale, DAMN focuses on marble, one of the main resources of the Verona area, the subject of social, scientific, artistic, political, environmental and economic investments on a local and international level, to contribute in a responsible way to the wider debate on a sustainable future.

To address and create new ways of designing, DAMN takes an innovative approach: on the one hand, it takes the materiality of stone as a starting point for design and analyzes artistic languages, technological processes and potential new design applications with which to transform and expand the possibilities of marble.

On the other, it investigates the local through dialogue with key actors in the territory and a constant interchange with the transnational community thanks to the networks that the Academy of Fine Arts of Verona is developing with both individuals and institutions on an international level.

The project was born in 2018 on the occasion of the participation of the Academy of Fine Arts of Verona in the Young Stone Project exhibition curated by Raffaello Galiotto and Vincenzo Pavan as part of Marmomac, the Verona Stone Design and Technology Fair.


---
THE 2019 EDITION

---

The 2019 edition was developed with a structured program that involved the Order of Engineers and the Order of Architects of the Province of Verona as well as a high number of professionals in the field, teachers and students, and local companies specializing in the processing of stone surfaces, between technological innovation and aesthetic research.




---
Conferences and visits


L'innovazione nel Design della Pietra (Innovation in Stone Design)
March 26, 2019
Room M9, Order of Architects of Verona

Antonella Andriani, vice-director, Academy of Fine Arts of Verona
Mirella Baldan, geologist, Academy of Fine Arts of Verona

Andrea Corradini and Mirko Penna, Donatoni Macchine
Raffaello Galiotto, designer
Lorenzo Palmeri, architect and designer

La scultura nella produzione artistica contemporanea (Sculpture in contemporary artistic production)
April 16, 2019
Aula Magna, Academy of Fine Arts of Verona

Vittoria Broggini, Academy of Fine Arts of Verona
Edoardo Bonaspetti, Artistic Director, Henraux Foundation
Rubina Romanelli and Elisa del Prete, NOS Visual Arts Production
Mikayel Ohanjanyan, artist




---
Design Workshop


13 - 17 May 2019
curated by Francesca Piccolino Boniforti and Sotirios Papadopoulos

An intensive design workshop focused on the concept of Naturalness through the study of the stones of the territory and the analysis of possible ways of working them.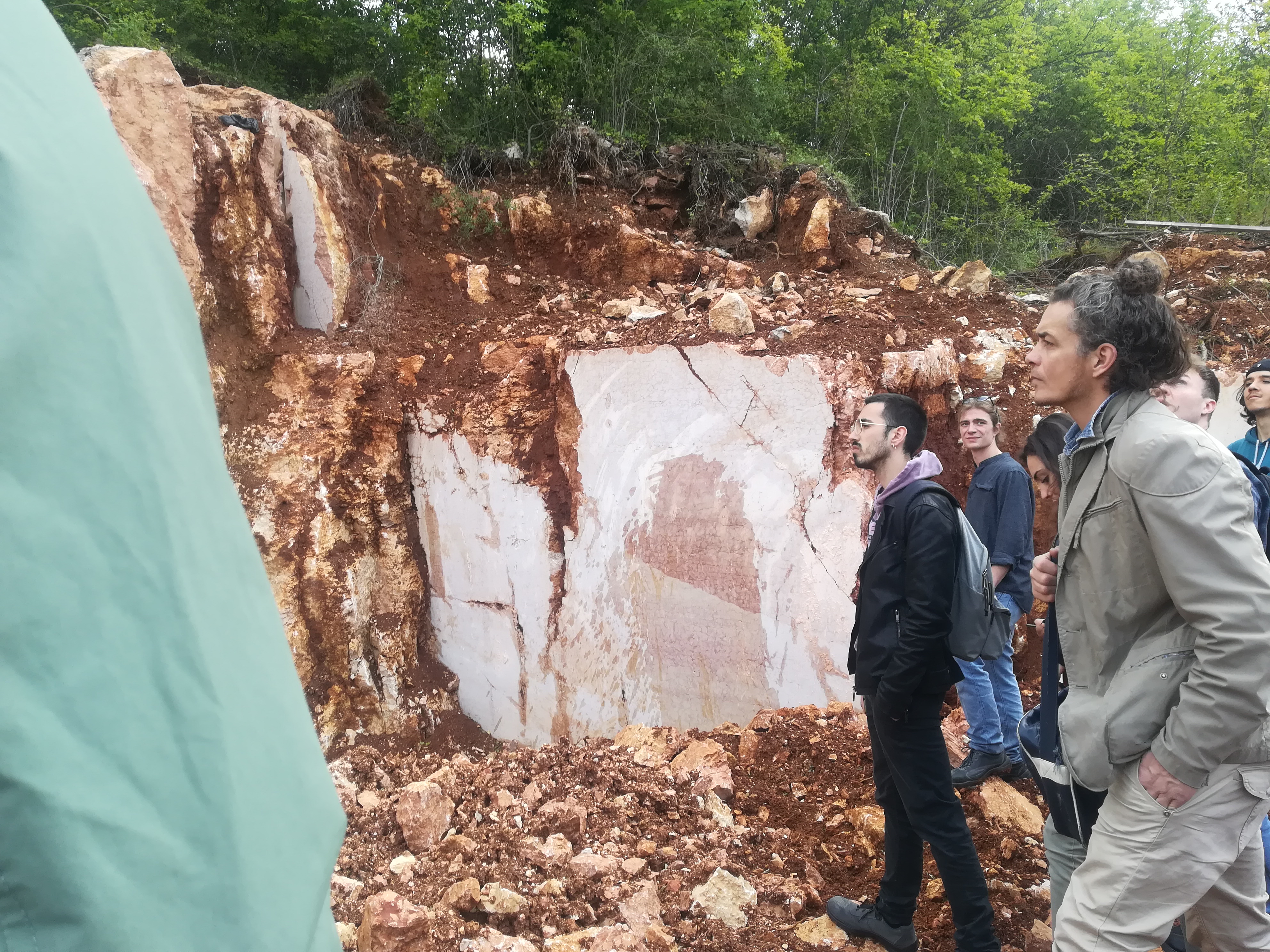 ---
Awards



The projects selected at the end of the workshop were realized by the Sant'Ambrogio Scuola di Marmo and the Oscar Sandri Sculptor Studio, and exhibited in September during Marmomac in the "Young Stone Project" exhibition, a space reserved for work by Italian Academies and Universities, before the Italian Stone Theatre.

The three students who authored the winning project, in addition to the realization and exhibition of the work, were awarded an academic prize by the Academy of Fine Arts of Verona and, thanks to the support of Donatoni Macchine, technical materials for their career and a training course at the Donatoni Academy.


Download the press release