---
LABYRINTH
III LINEA TERRA ACQUA
---

A PROJECT BY
Accademia di Belle Arti di Verona
CURATED BY
Daniele Salvalai, Andrea Fabbro
IN PARTNERSHIP WITH
Villa Buri Onlus, Dipartimento Scienze Umane Università di Verona, Entaconsulta
COORDINATION
Marta Ferretti
UNDER THE PATRONAGE OF
Comune di Verona, Provincia di Verona, Fondazione Accademia di Belle Arti Tadini Onlus, SIA Società Italiana d'arboricoltura

ARTISTS
Davide Bontempi, Francesco Lasala, Gaia Serafini, Ehsan Shayegh, Linda Simioni, Giorgia Sorrentino, Jennifer Taufer

23 June - 28 September 2019
FREE ADMISSION

Parco di Villa Buri
Via Bernini Buri 99, Verona


---

Linea Terra Acqua is a Nature Art Park that since 2018 is located at Villa Buri in Verona.
During the summer, the villa's park is transformed into an open-air workshop where nature and contemporary art meet and merge thanks to a creative process in which artists are called upon to devise a series of works in dialogue with the place and the nature that inhabits it.

The project consists of two parts each year: a series of conferences with professionals from the environmental and artistic sectors explore the themes of the current edition and promote the preservation of plants and the synergistic integration between nature and artworks.
Following a competition, the proposals are selected, which are then implemented and remain usable in the park throughout the summer.

Thanks to the slow action of walking in order to discover the works in the park, Linea Terra Acqua enhances the wealth of the territory and promotes a conscious, responsible and shared use of its environmental and cultural heritage.
Every year the project is enriched with new works, thus composing a stratified panorama of interventions in nature.



---
THE 2019 EDITION

---

The theme of the third edition was Labyrinths, whose implications with philosophy, psychology and art history were explored during a series of conferences with the philosopher Nicola Turrini and the art historian Marco Albertario. An exceptional jury, in which the artist Alberto Scodro also took part, selected the seven proposals which were then implemented in the park.


Read the catalogue


---
Conferences


March 4, 2019
Scolpire il tempo. I. Ricordi di un fiume (Sculpting Time. I. Memories of a river)
Nicola Turrini, Prof. of Philosophical Anthropology, Department of Human Sciences, University of Verona

March 5, 2019
Figure del labirinto (Figures of the labyrinth)
Marco Albertario, art historian and Director of the Tadini Academy of Fine Arts of Lovere (BG)

March 11, 2019
Scolpire il tempo. II. Il labirinto dell'inconscio (Sculpting Time. II. The labyrinth of the unconscious)
Nicola Turrini, Prof. of Philosophical Anthropology, Department of Human Sciences, University of Verona

March 14, 2019
Scolpire il tempo. III. Il mondo-foresta (Sculpting Time. III. The world-forest)
Nicola Turrini, Prof. of Philosophical Anthropology, Department of Human Sciences, University of Verona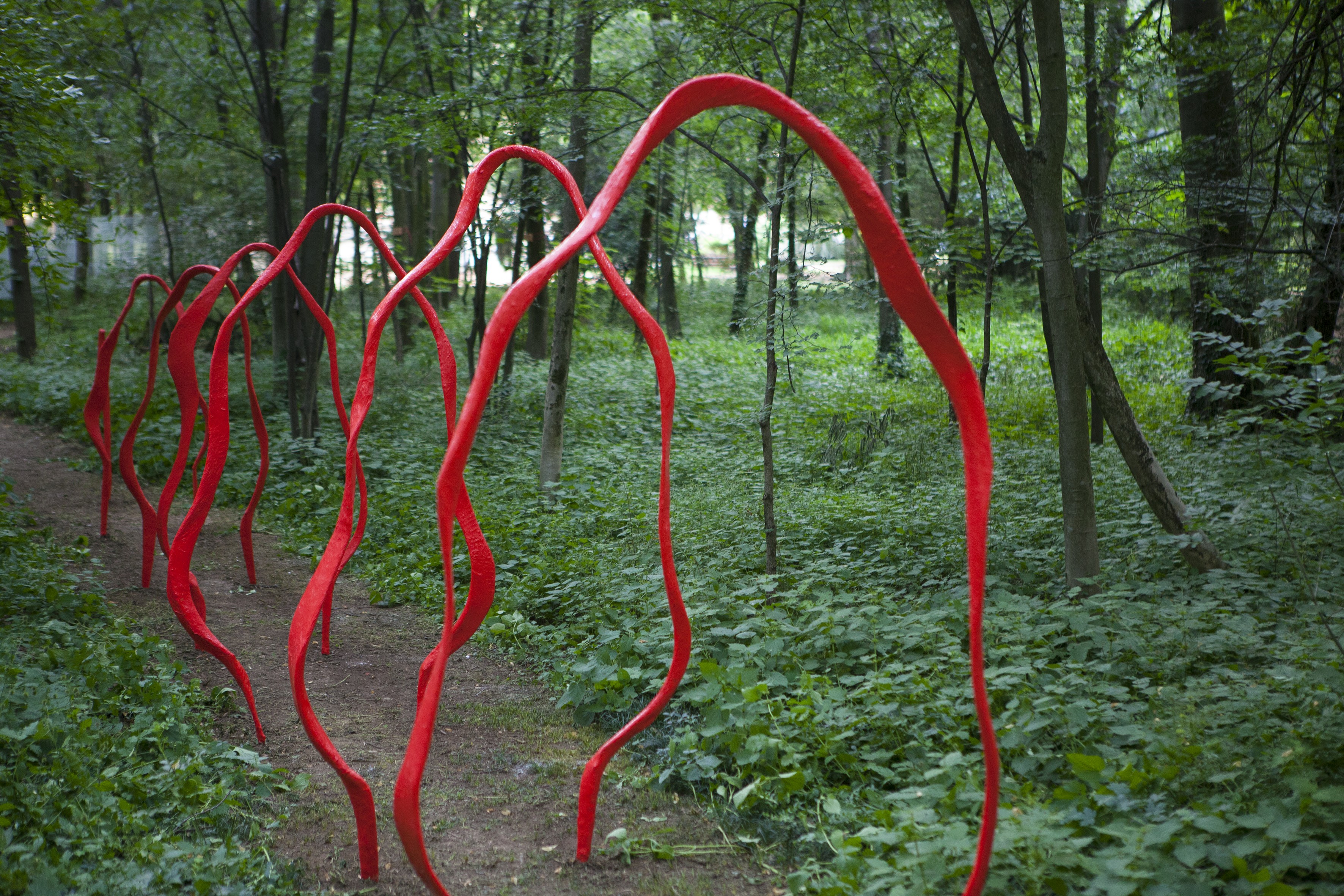 images: Alberto Scorsin and Andrea Fabbro
visual project: Aut design collective


Download the press release

Read the press news on Exibart