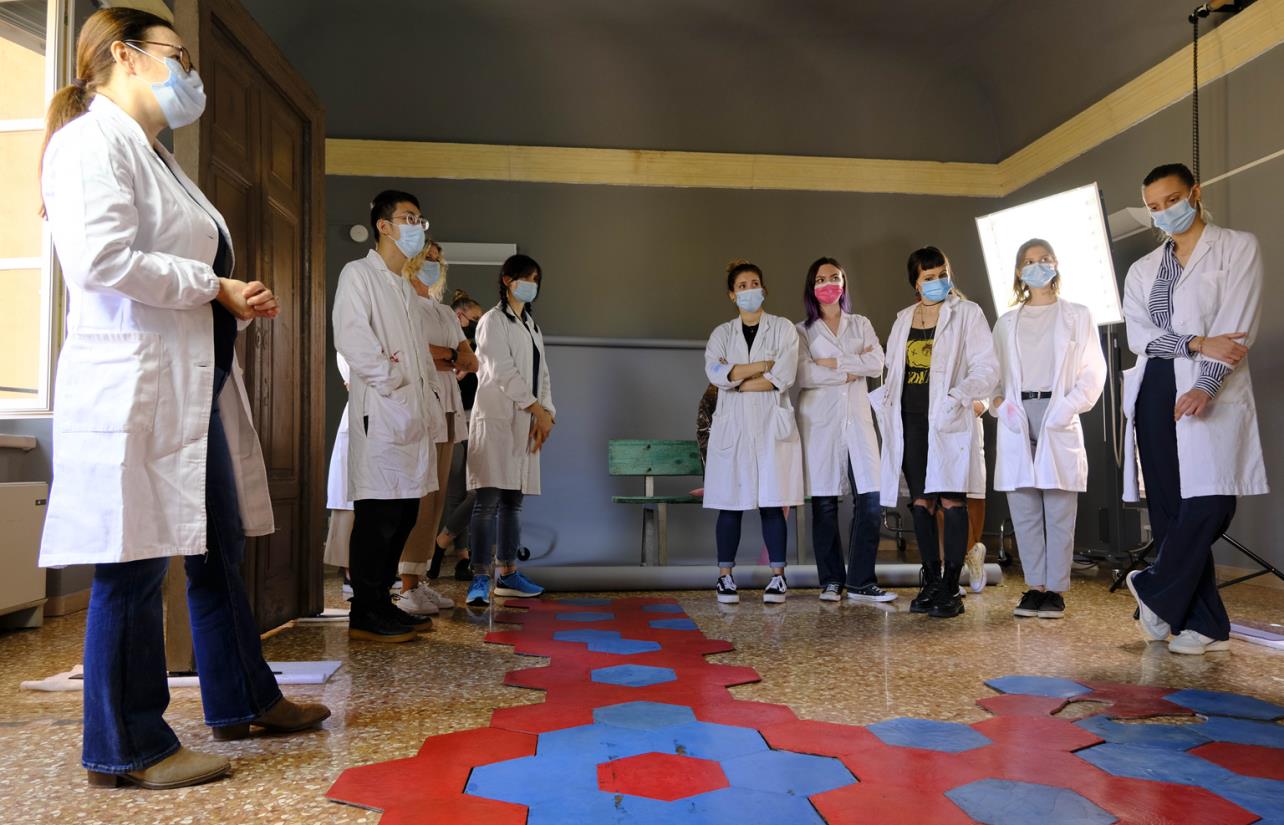 ---
A AND Z: LOVE IS FOREVER, ART IS NOT (IF YOU DON'T PRESERVE IT!)

---
A PROJECT BY
Scuola di Restauro, Accademia di Belle Arti di Verona
IN COLLABORATION WITH
Musei Civici di Verona

30 November 2021 - 18 January 2022

each Tuesday from 4.30 to 5.30 pm
FREE ENTRANCE with Green pass

Sala Scacchi, GAM Galleria d'Arte Moderna Achille Forti
Cortile Mercato Vecchio 6, Verona

---


A cycle of 6 talks self-managed by the students of the Academy of Fine Arts of Verona on the restoration of the work A e Z aspettano l'Amore created in 1971 by the artist Alik Cavaliere.

The meetings explore the various phases of the restoration of the polymateric installation now visible on the main floor of the GAM.


for informations:
Visit the GAM website


---
PROGRAM


30 November 2021
PECULIARITIES OF THE MATERIALS AND PRACTICAL TECHNIQUES
The materials used by the artist and their use in the creation of the installation.

7 December 2021
METHODOLOGIES OF APPROACH FOR THE REALIZATION OF A COMPLEX RESTORATION
Restoration – as Cesare Brandi described it – is "a critical act".
Presentation of the phases of study and preliminary research, the planning of the design process and the operational methods adopted to tackle the restoration while respecting the artwork.

14 December 2021
MODES OF TRANSPORT AND SETTING UP
The problems linked to moving the work and the precautions taken during transport, as well as the methods used to set up the installation.